our lead team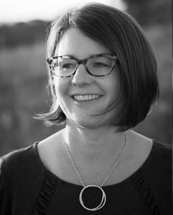 KIETRA NELSON
Founder, Creative & Strategic Oversight
Driven by a deep curiosity about what makes people tick, Kietra Nelson unites talented creatives to help passionate companies and nonprofits powerfully evolve. Kietra founded and leads Classic Ink Creative, a longstanding communications and marketing agency that wields strong strategy and design to propel clients forward.
Relying on an intensive brand discovery process, Classic Ink Creative positions organizations to thrive within their own marketplace. To express brands, the firm creates original communications that cannot be ignored—guerrilla tactics, forward-thinking websites and bold visuals that engage target audiences and create real movement.
A champion for local causes as well as businesses, Classic Ink creates effective marketing that helps orphan dogs find new owners, inspires the community with forward-thinking Ted Talks, and creates shelter for women on the up and up, among other things.
MANDY MESSMAN
Account & Project Manager
With 20 years of management experience, Mandy has been the Operations Manager at Classic Ink for 12 years. She enjoys being a part of the innovative design work produced by Classic Ink and the mission, values and camaraderie of their team. Her organization, planning and coordination skills help her maximize the efficiency of production and operations from project beginnings to completion. Mandy is a fusion of right brain creativity —with a passion for beauty in architecture, design, music, art and nature—and left-brained logic due to her analytical background with mathematics, engines, and resourceful problem solving. In her time at Classic Ink, she has managed a range of client accounts including Moonlight Basin, Universal Athletic, Girls for a Change and Applied Textiles.
MOLLY FREZE
Art Director
Molly is a Montana native interactive and graphic designer, as well as a web developer, with over 8 years of experience working in web design and development, identity design and a broad range of creative services. With new ideas, creative thinking, an innovative design approach, and a fresh understanding of emerging technologies and trends in graphic and web design, Molly brings a contemporary and edgy point of view to every project she works on. Molly has been working with Classic Ink since March 2008.
Her specialties include web design & development, creative concept development, logo design and print. Her achievements include a variety of design awards, ranging from innovative goggle designs for Smith Optics to commissioned umbrella graphics for the "A Chance of Showers" art show in Seattle, as well as Gold and Silver Regional Addy awards. At her time at Classic Ink, Molly has worked with a range of clients including Plonk, Fancy Flours, Moonlight Basin, Big Sky Resort, Applied Textiles, and Bozeman Brewing Company.
ERIC CARLSON
Lead Graphic Designer
Hailing from the beautiful Flathead Valley,  Eric enjoys the usual western fare; the wisdom of the rivers, the humility of the mountains, and the calmness of the plains. Having had such good role models it's easy to see why we took Eric in at Classic Ink. His values show through his work, client relationships, and overall aptitude for excellence.
Eric is our identity and branding specialist with six years of experience. He's a lover of thick lines, a modest script, and a high resolution client photo. In addition to an overall positive reaction by the internet, Eric's work has been recognized by the Montana Addy Awards and Brand New Awards.