distilling a complex, multi-faceted non-profit brand for maximum impact
spokane workforce council
research & insights, campaign concepting, copywriting, design
"This is the first time anyone has been able to explain what we do succinctly in 10 years!"
—Dawn Karber, Executive Director
"Classic Ink has been an amazing company to work with for creative projects and marketing for our small non-profit. Our mission and role is complex, and after working with multiple different agencies, in Classic Ink we finally found a company that really took the time to understand us and what we do and help put it into layman's terms. Their high-quality work has been consistent over time, and they've helped raise the bar for us on professionlism and modern look and feel for our outreach materials. We highly recommend Classic Ink!"
—Andrea Hixon, Program and Operations Coordinator
client   Spokane Workforce Council
disciplines   brand refinement, brand messaging and strategy, creative execution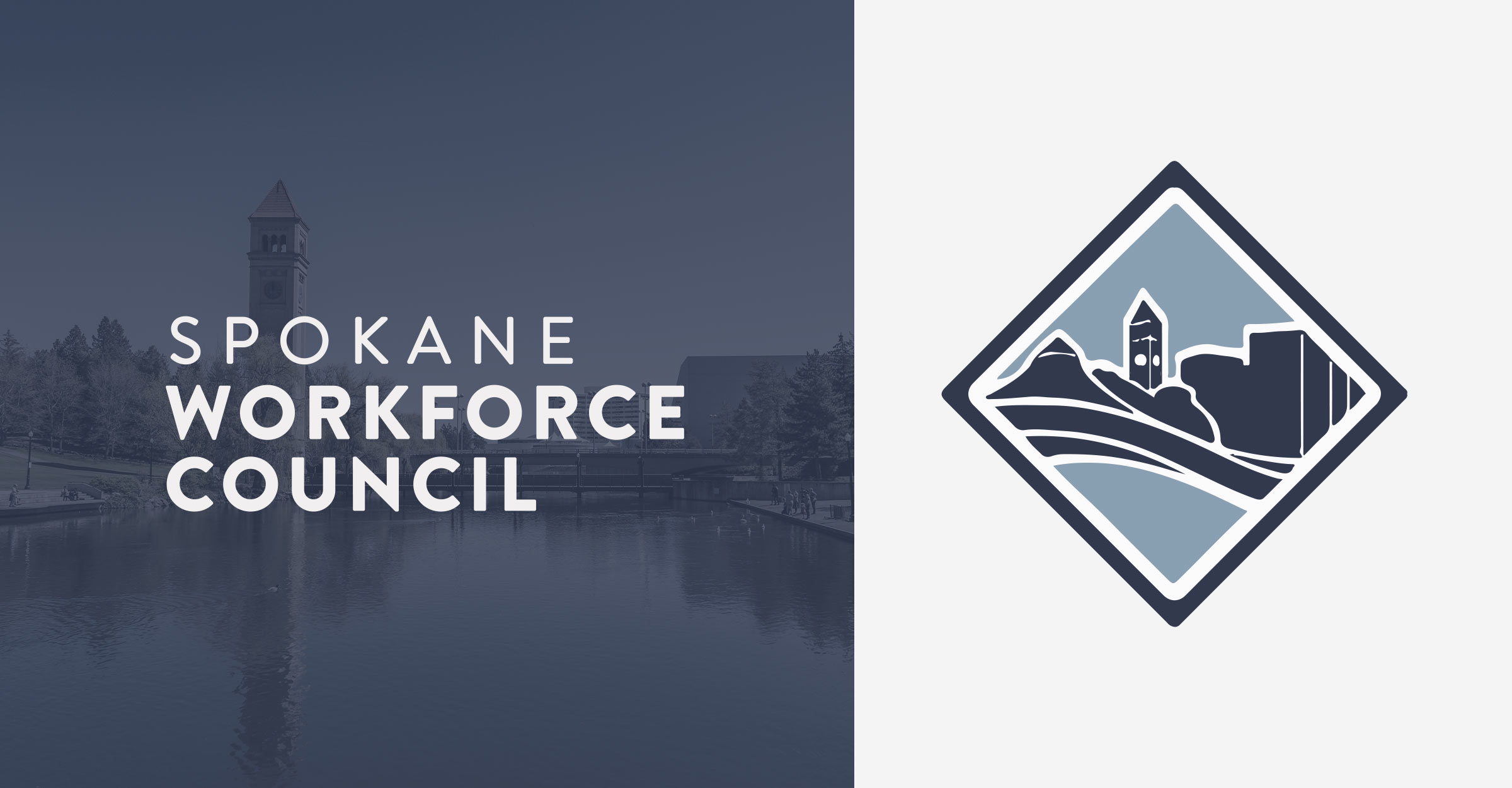 We're into success stories, which is why we help make them.
Conundrum
SWC performs a crucial but complex role in Spokane's workforce—so complex, employees struggle to explain it to their own spouses, let alone supporters or the board. Before they dug into marketing, the organization desperately needed to unify their many facets under one cohesive—but not oversimplified—brand.
Brainwave
Dig deep, then take a 30,000 foot view. By interviewing stakeholders personally, we could find the thread that tied their many factions together, and use it to create a much more powerful message. That message would easily spur campaigns, a new website, and future communications.
Work
Interviewing stakeholders to uncover the driving force behind each of SWC efforts inspired a brand strategy that finally brought everything under one meaningful umbrella. With that sorted out, we revamped their mission and vision statements, dreamed up a heart-tugging brand campaign, and equipped the staff with conversational elevator pitches. Then, we could whip up all the collateral they needed for job fairs, trainings, programs and more.
Results
When we revealed the brand strategy, SWC's staff actually cheered, exclaiming it was the first time in 10 years anyone could explain succinctly what they did. While we referred to the brand strategy to keep collateral pieces on point, SWC used it to structure and write their new website, saving themselves thousands of dollars while keeping their message clear.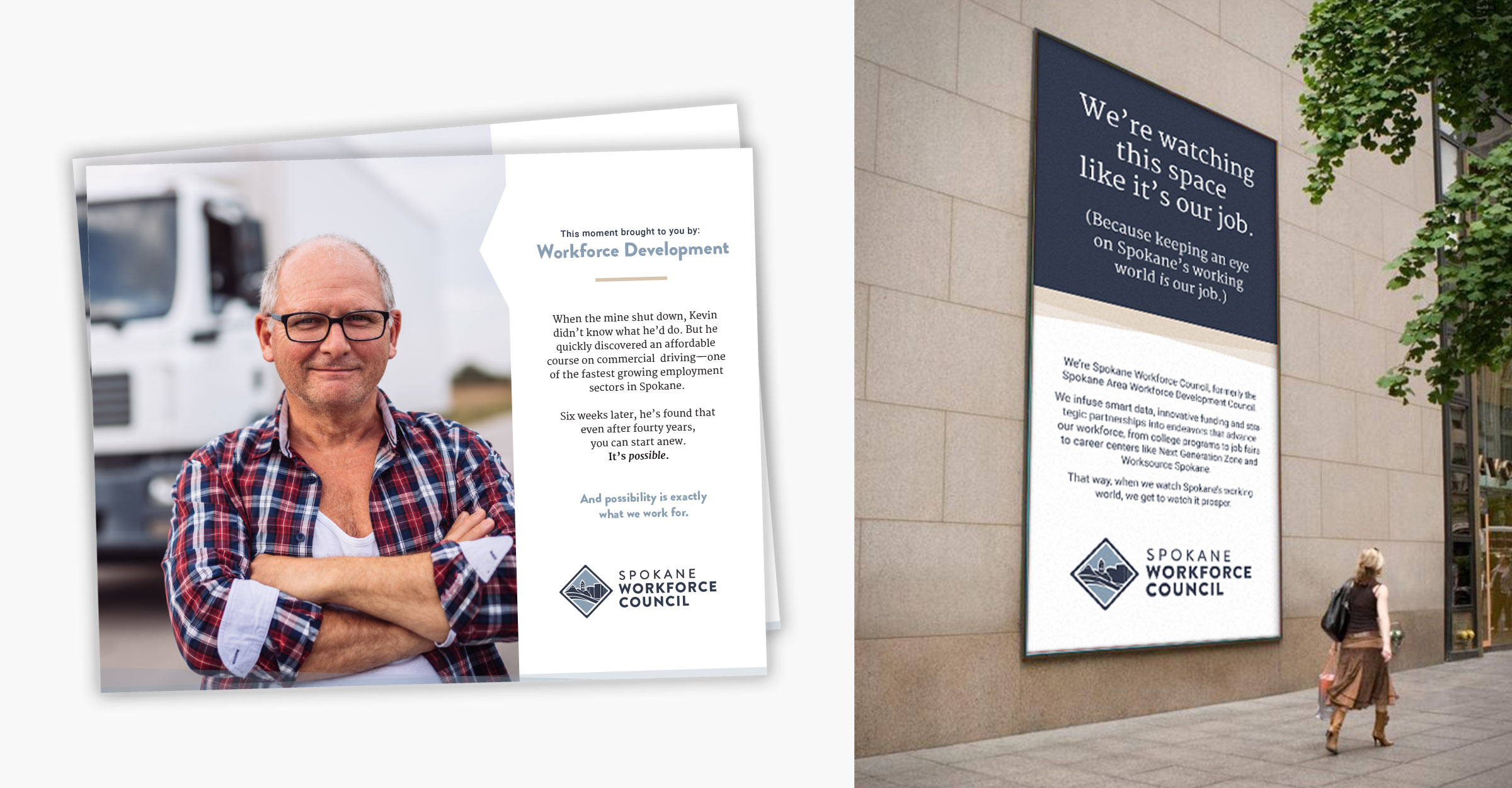 creative
collateral and campaign samples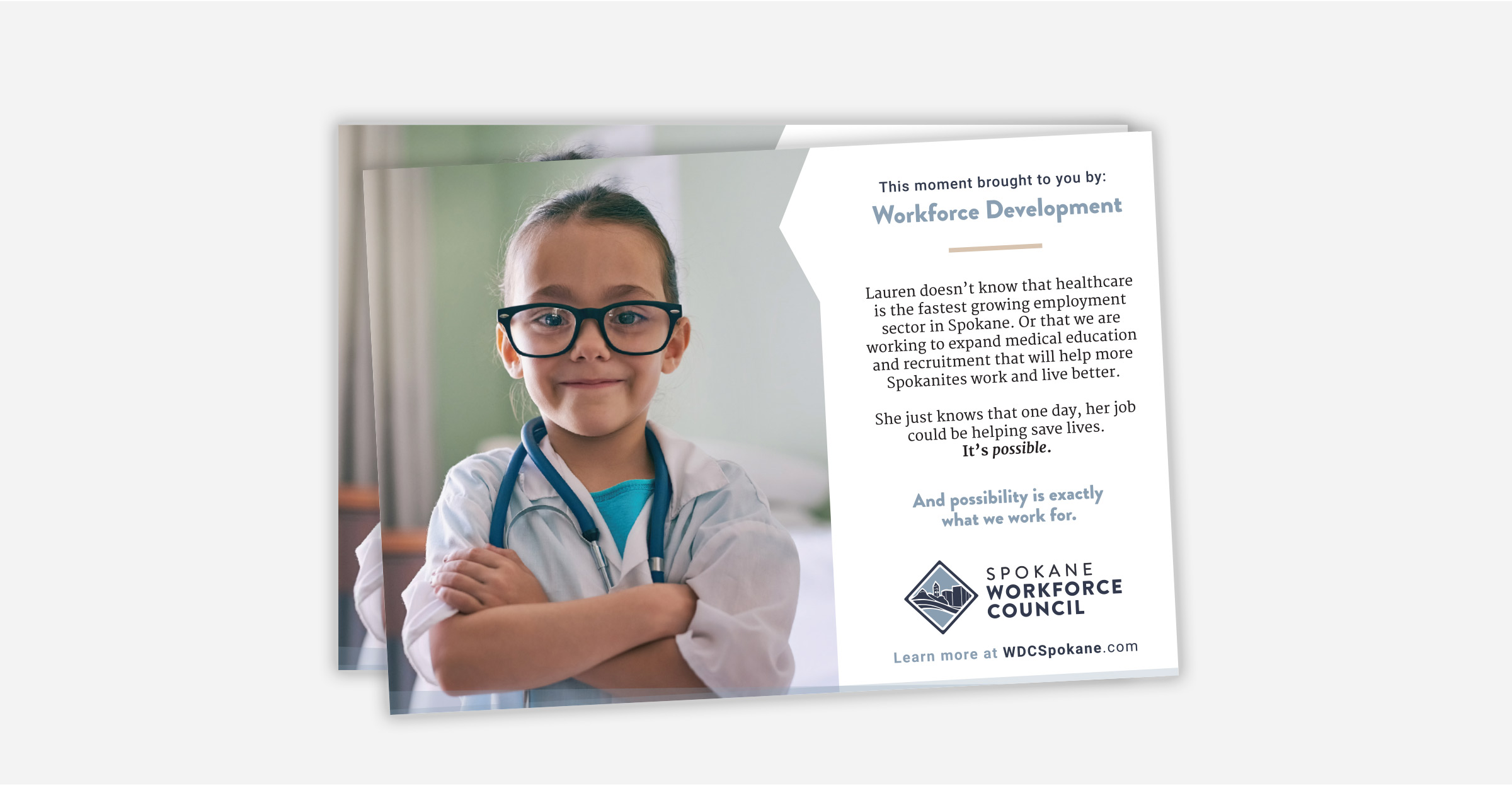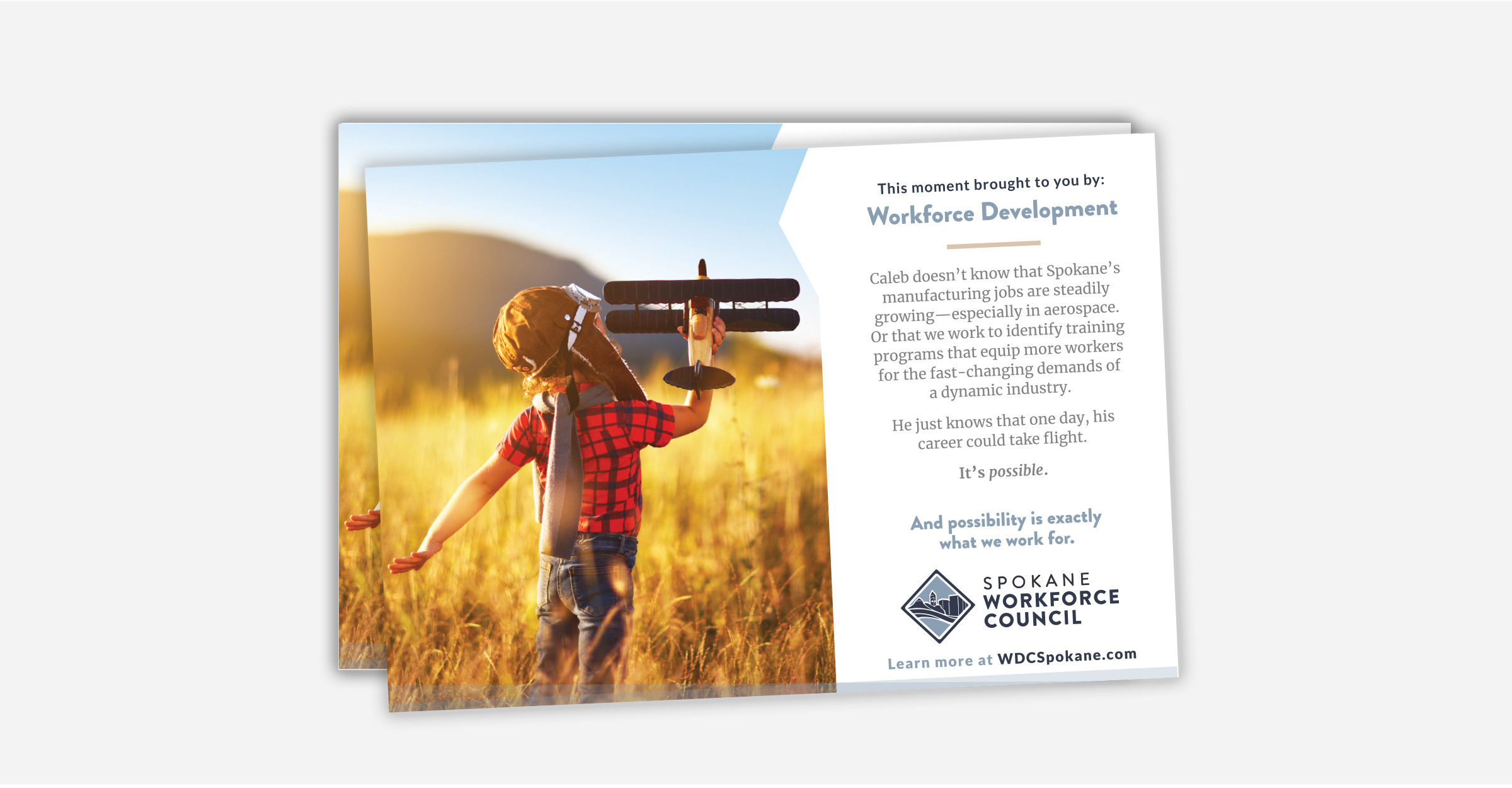 We're always looking to partner with great brands on creative projects.
Drop us a line, and let's discuss. Warning: our office is dangerously close to Wild Crumb.