Launching a local brand to grow a purposeful, positive community
zephyr cycling studio
research & insights, campaign concepting, copywriting, design
"Classic Ink worked hand in hand with me to create a brand that not only reflects my vision for my business, but serves as a foundation that continues to hold strong as we've grown and evolved over the years."
client   zephyr cycling studio
disciplines   branding, brand messaging and strategy, creative execution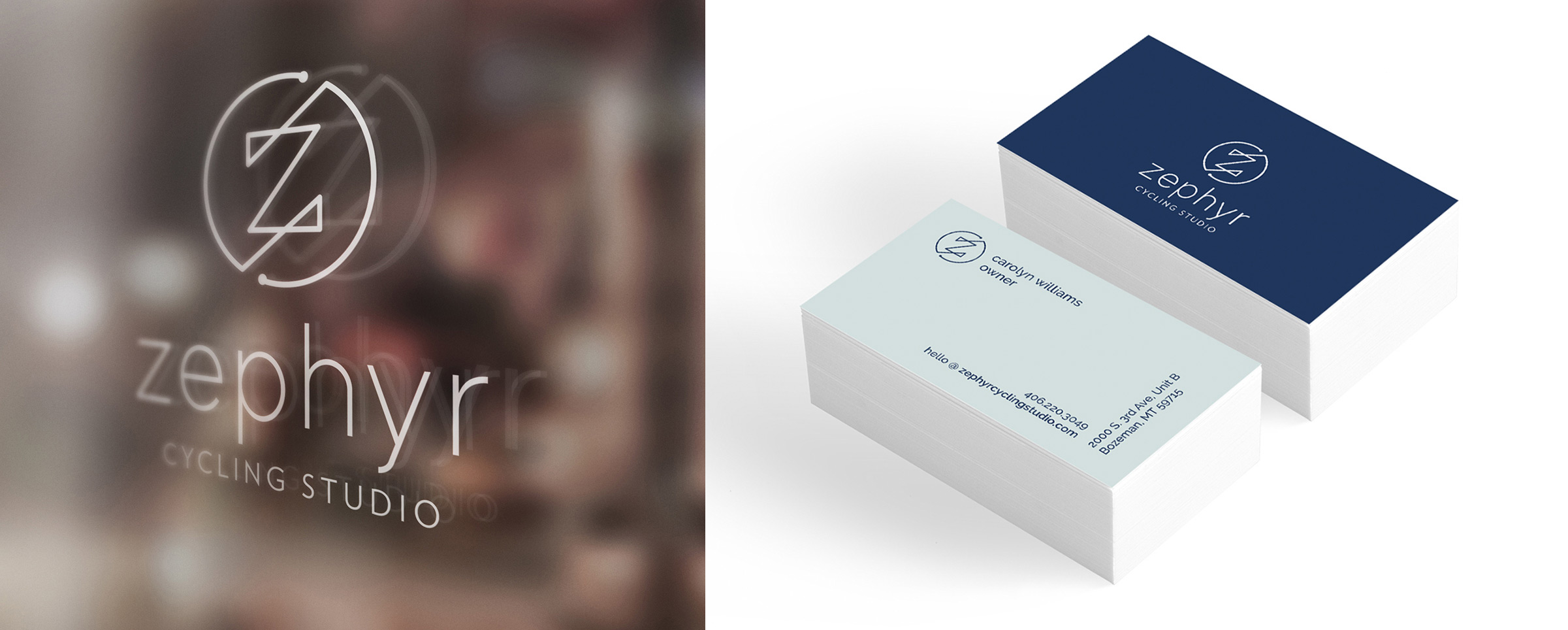 We're into success stories, which is why we help make them.
Conundrum
As a cycle studio devotee, former instructor, and now, aspiring studio owner, Carolyn knew her dream—and her target audience—inside out. But in a space dominated by intense national franchises, how could she launch and grow a very different concept: a Bozeman-born studio, rooted in wellness, spirituality, and community?
Brainwave
Capture Carolyn's idea and enthusiasm while it was still fresh and ambitious. With her brainchild turned into brand strategy, we could evoke her essence in her company name, logo, website and very first design pieces. Moreso, this foundation would steer communications years down the road, allowing Carolyn to maintain Zephyr's story while busily engaged in the logistics of running her studio.  
Work
We internalized Carolyn's comprehensive vision, spinning it into a deep yet simple brand strategy guide. Next, we helped her dream up an evocative, non-competitive name and a striking, minimalist logo with instant recognition power. Finally, we developed a clean website that led riders to easily sign up for classes while absorbing Zephyr's ethos.
Results
Zephyr launched in 2017, rising steadily to success. By 2019, Carolyn had hired a dozen instructors and staffers, exceeded her capacity goals, and raked in over 200 5-star Google reviews. More importantly, though, Carolyn felt her business had achieved the true spirit we captured from the start—a space of welcome and wellness for everyone.
creative
collateral and campaign samples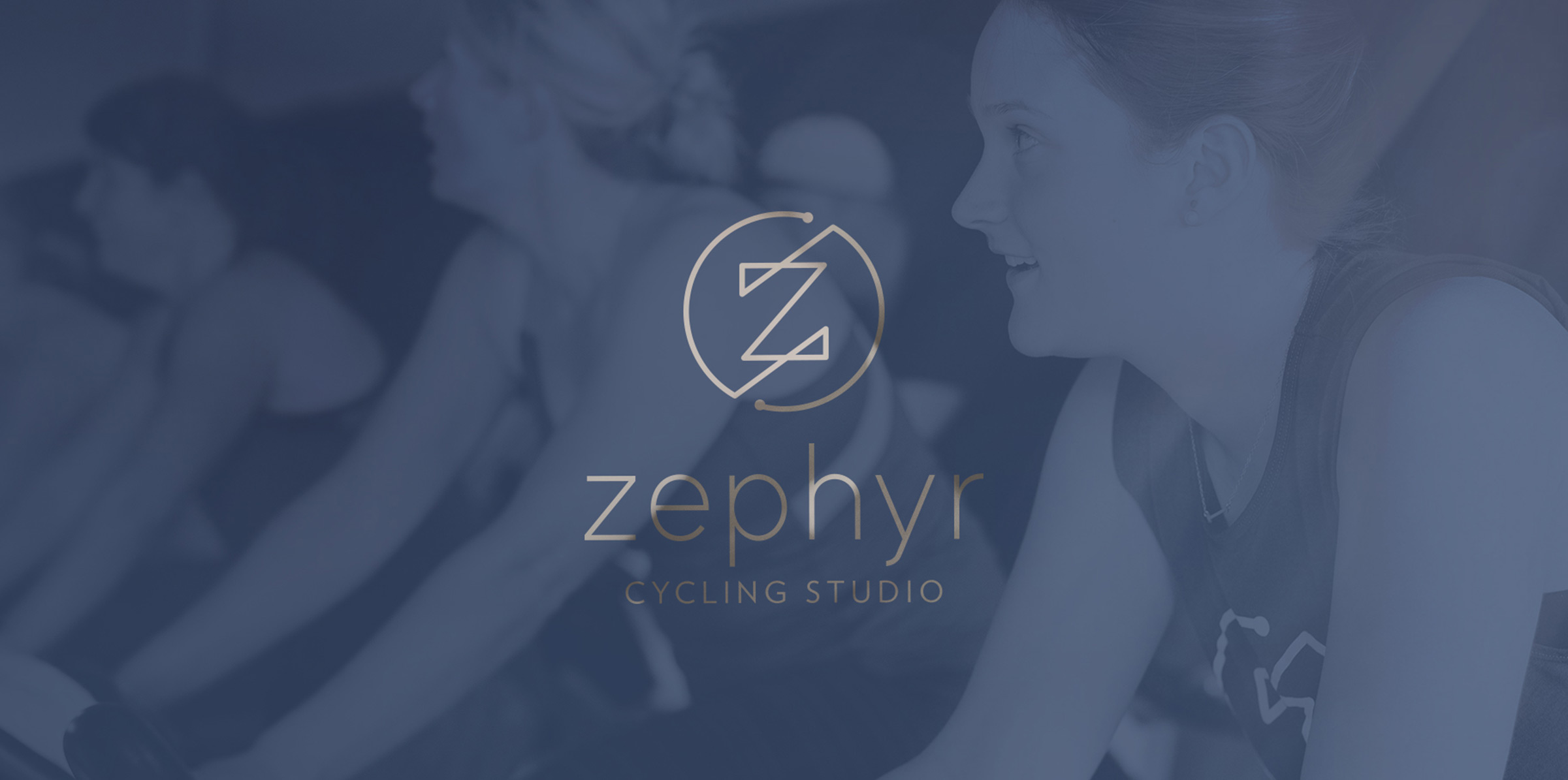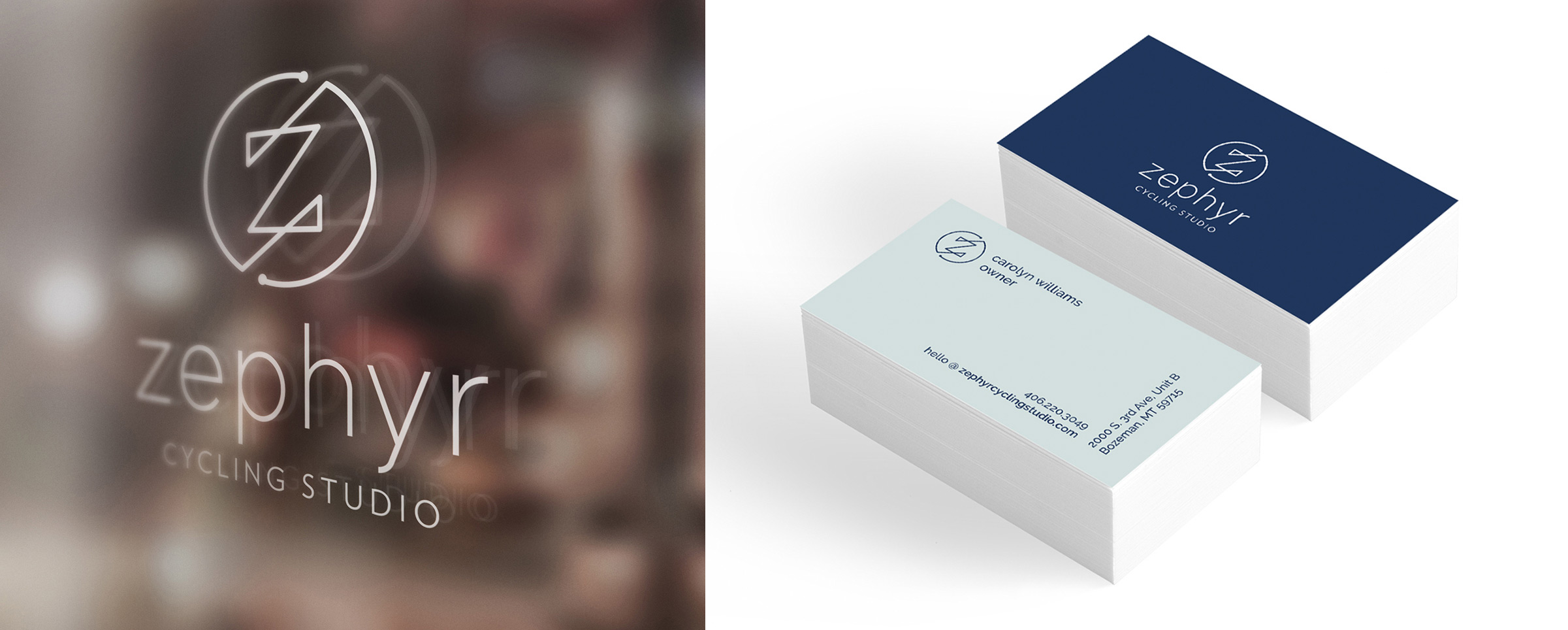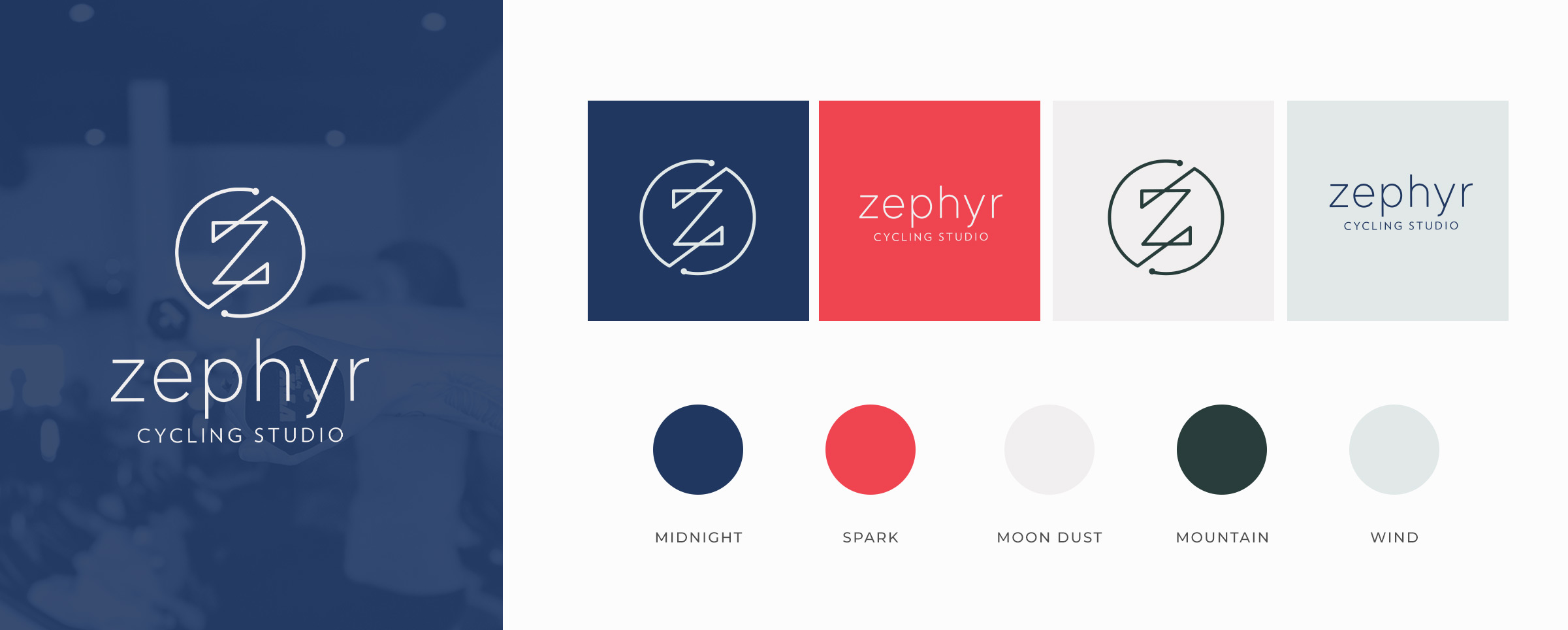 We're always looking to partner with great brands on creative projects.
Drop us a line, and let's discuss. Warning: our office is dangerously close to Wild Crumb.