turning an overwhelming task into a powerful, functional tribute
harry bertoia foundation
website design & development, strategy
"We were absolutely thrilled with Classic Ink. Kietra and Molly were both great to work with and very creative. We wanted an elegant, powerful site that matched the enormity and presence of Harry Bertoia's artwork. Now, we get spontaneous compliments on our site's beauty and usability. Our shop sales went up by 15% – 20%, and we're also getting more calls for our services because they are easy to find. Plus it's simple to edit! We highly recommend using Classic Ink for a professional and beautiful yet practical website."
— Celia Bertoia, Director of the Harry Bertoia Foundation
client    Harry Bertoia Foundation
disciplines    website content strategy, website design & development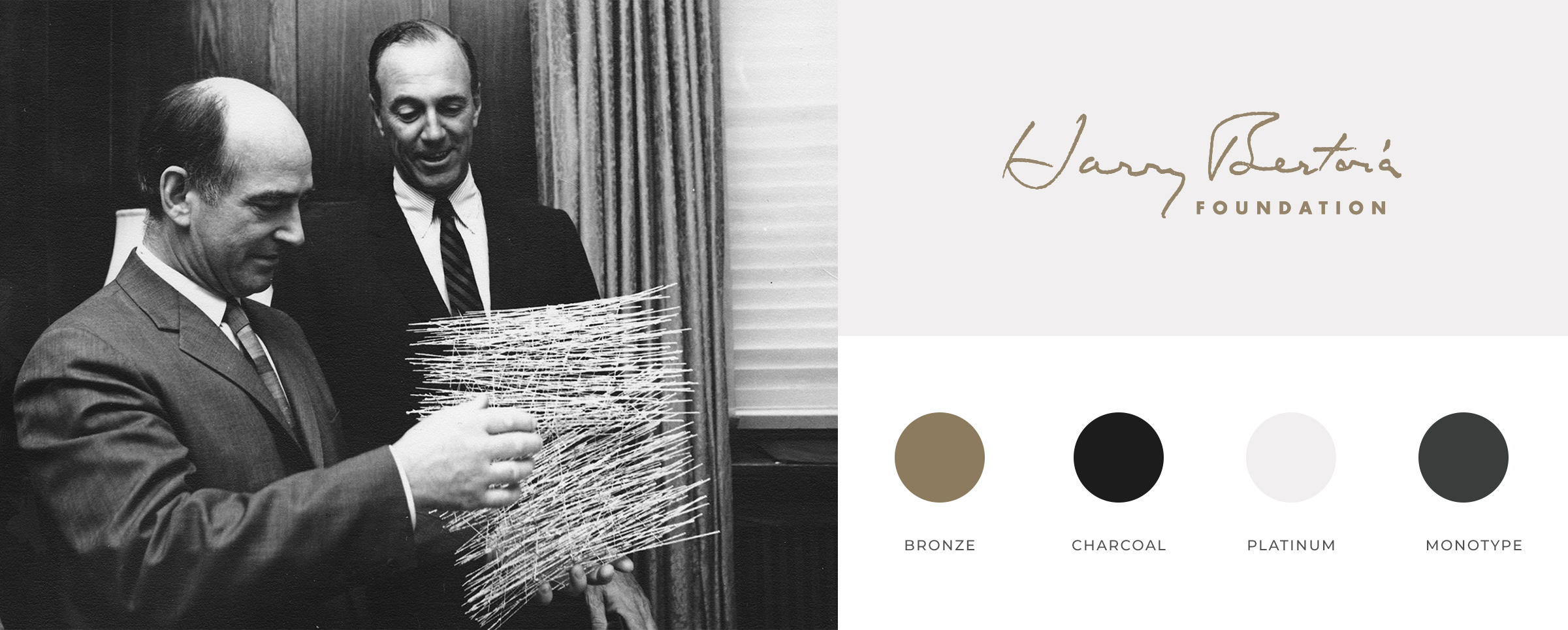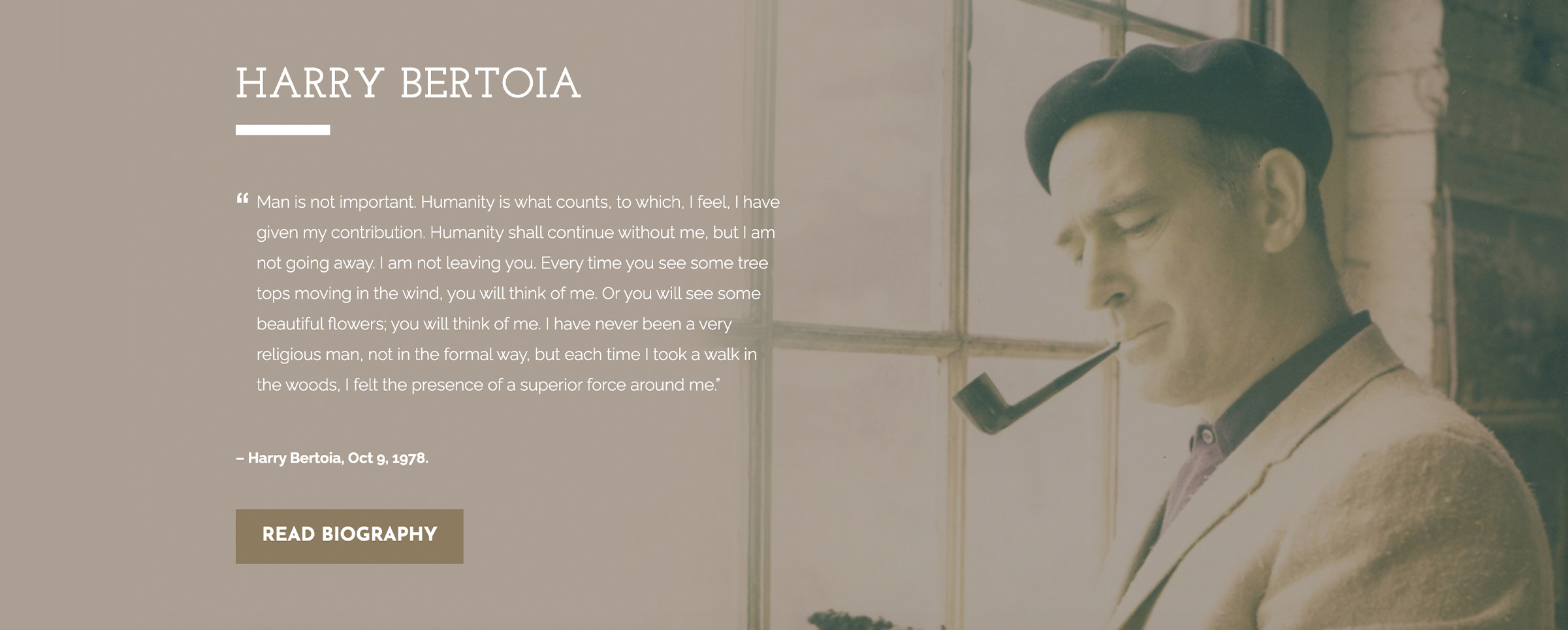 We're into success stories, which is why we help make them.
Conundrum
When Celia—daughter of famous artist Harry Bertoia—came to us for a book cover design, she mentioned another idea. She dreamed of replacing the Harry Bertoia Foundation's dated site with an exhaustive online resource of her father and his work. But, she admitted, the daunting project kept getting backburnered.
Brainwave
The 80/20 rule. To do full justice to Harry Bertoia as a human and history-making artist, we needed to hone in on highlights, not create a comprehensive catalog. For example: we proposed an interactive visual timeline that showed his historic moments, in lieu of compiling a complete retrospective.
Work
First, we dialed in the sitemap and content strategy, eliminating low-impact sections. Then, we encouraged Celia to approach art auction houses to share photos of her father and his work—unearthing a treasure trove of free visuals. Working with these candid photos of Bertoia and turning his signature into the logo, we visually shifted toward the artist as a person.
Results
Simplifying the site not only made Celia's project feel doable, but gave the Foundation a striking website that invited exploration. The new site made it easier than ever to book exhibits and speakers, look for auctions, and find art. Thanks to the candid photos, Bertoia's personality shone through the site, creating a human connection as well as a more fitting legacy.
digital experiences 
bozeman web design + strategy, bozeman social media design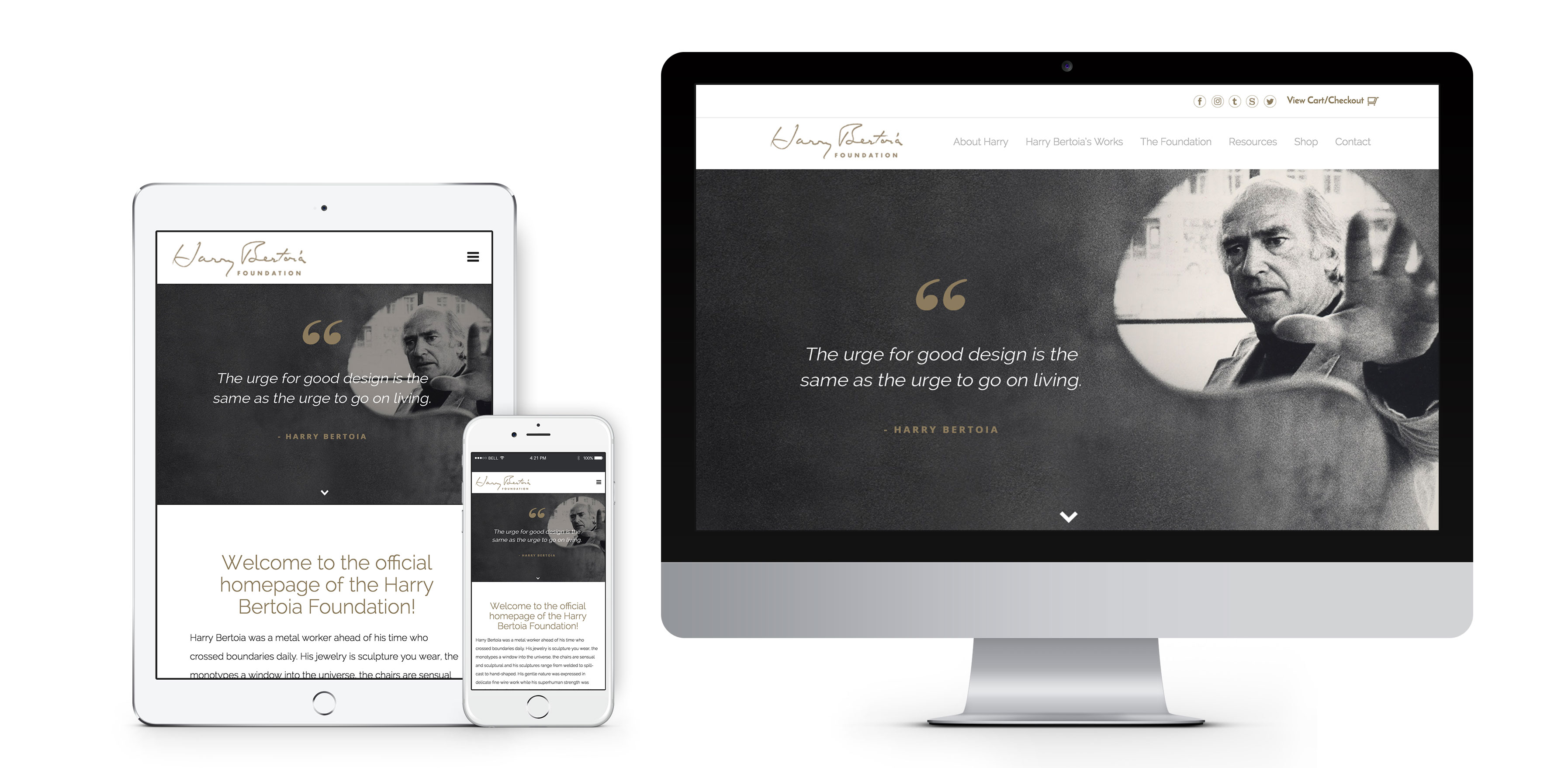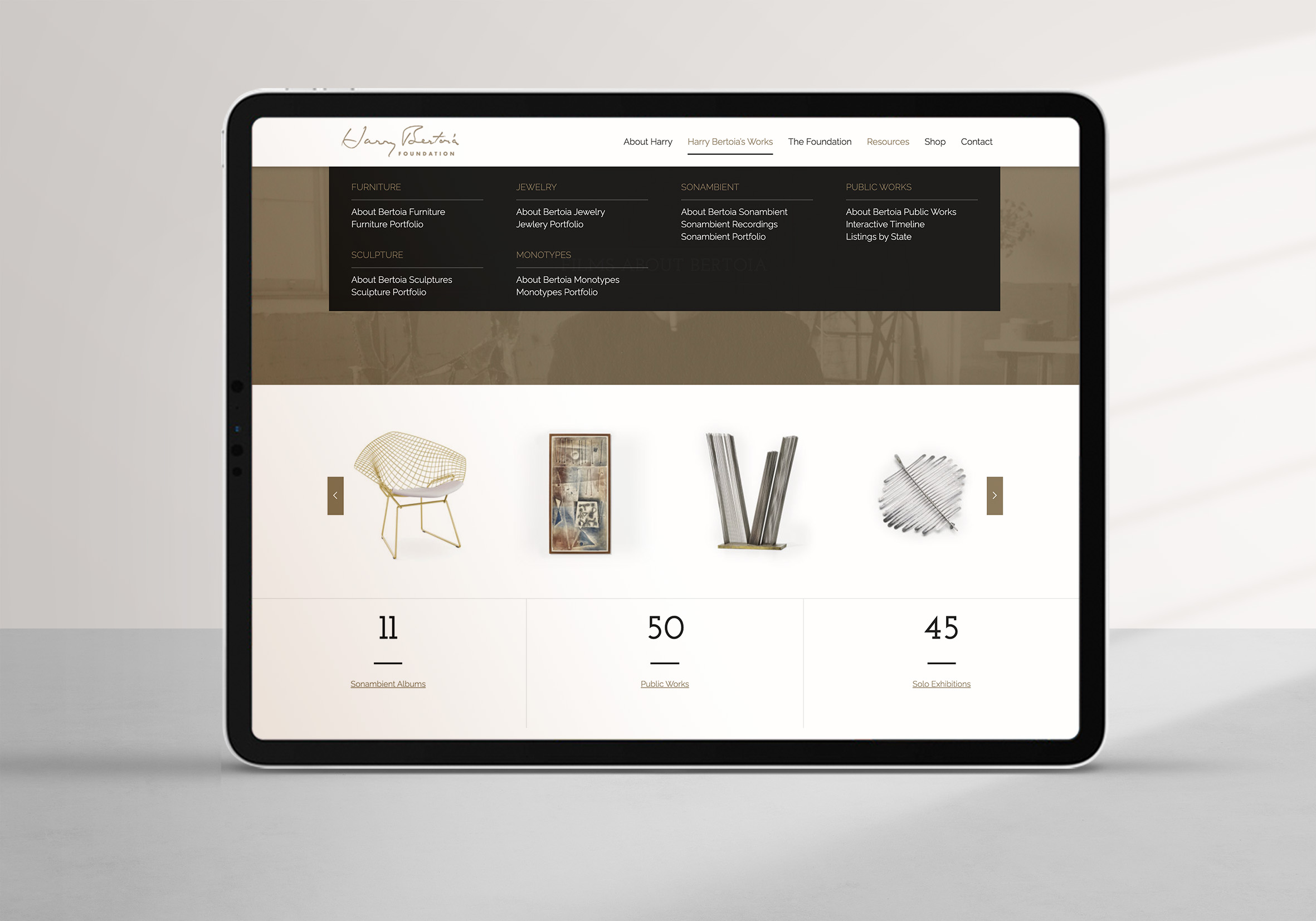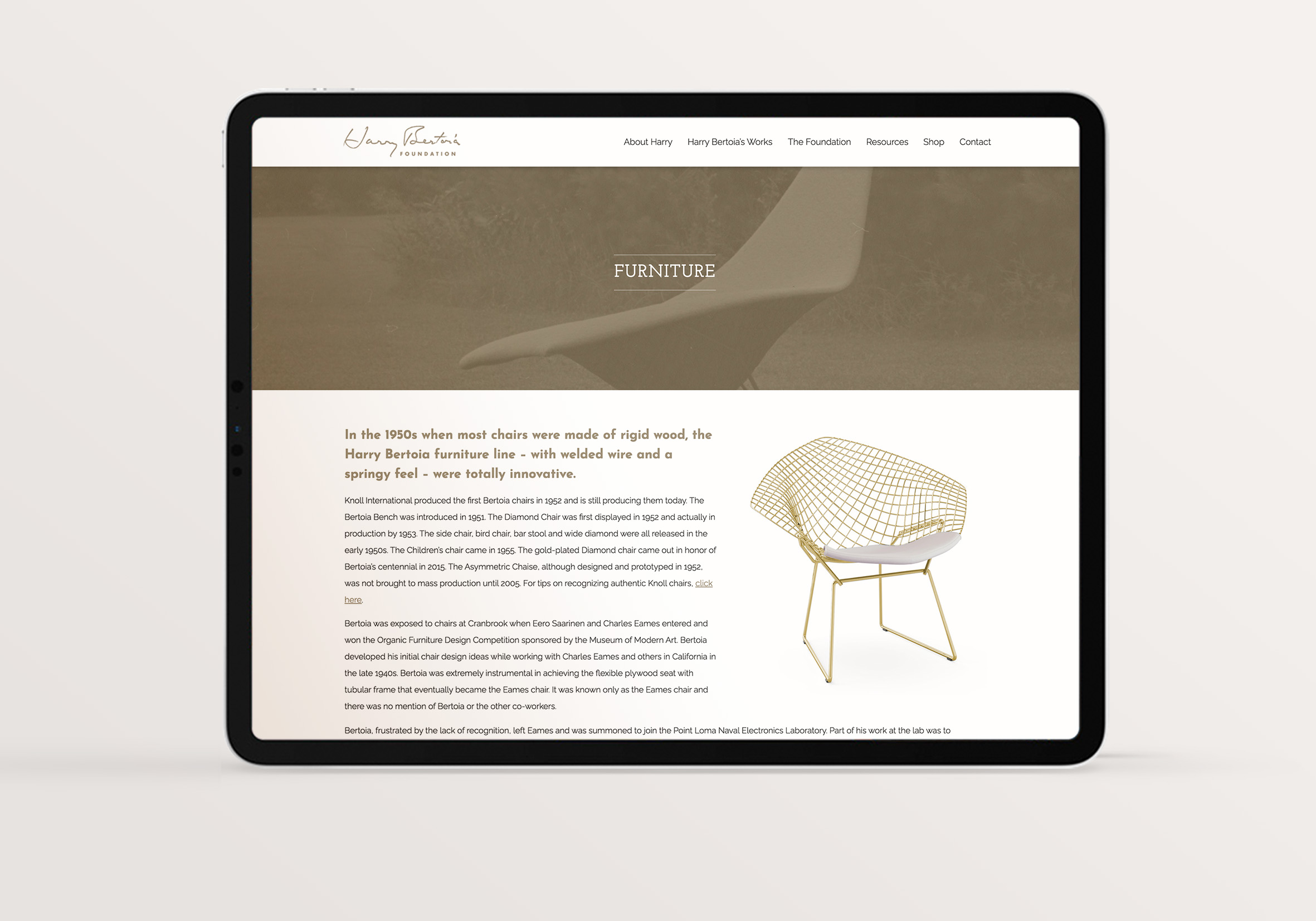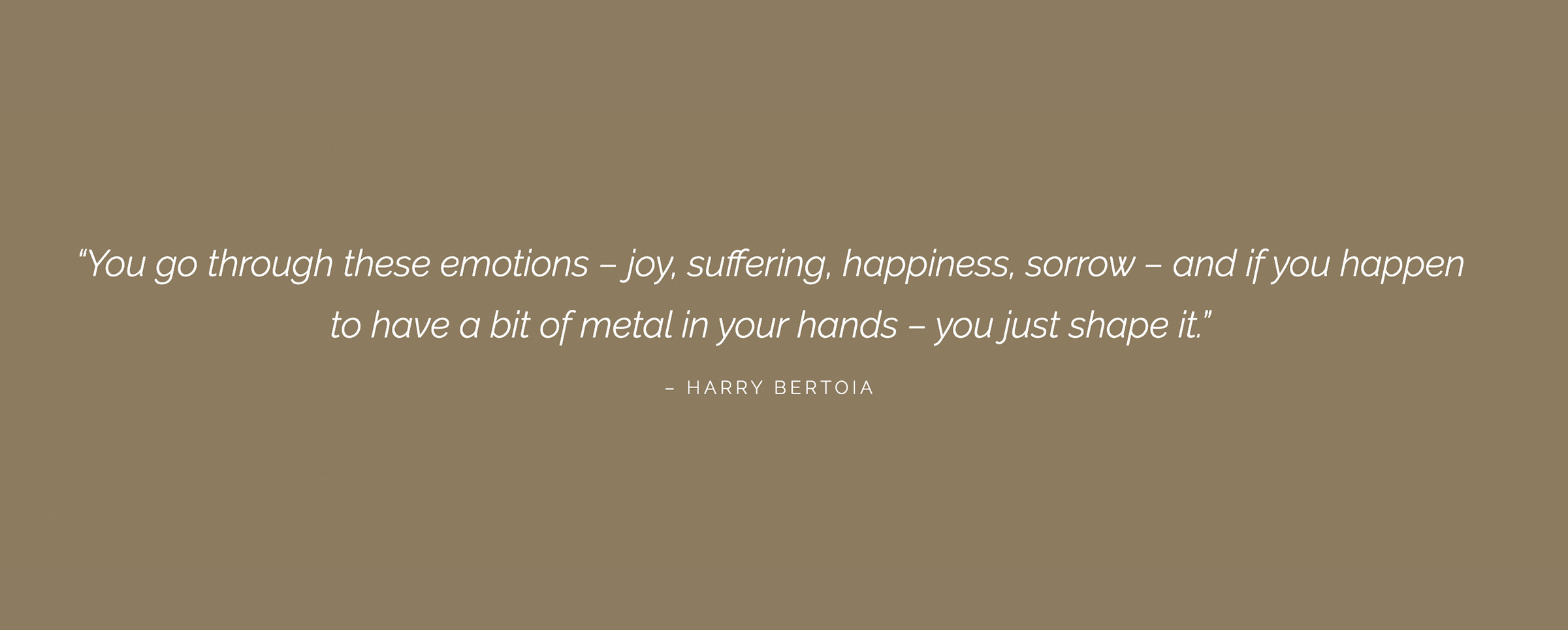 We're always looking to partner with great brands on creative projects.
Drop us a line, and let's discuss. Warning: our office is dangerously close to Wild Crumb.