clarifying a misunderstood mission to recruit volunteers
montana CASA (Court Appointed Special Advocates)
research & insights, campaign concepting, copywriting, design
"Fantastic! Classic Ink did an incredible discovery process—a deep, deep dive. Those insights informed the powerful visuals and compelling messages they created for our toolkit. We are so excited to launch our new creative campaign and will absolutely work with Classic Ink in the future."
— Jennifer Boyer, MT CASA/GAL Board
client    montana CASA (Court Appointed Special Advocates)
disciplines    brand development, brand messaging, web development, creative execution
campaign development
strategy, copywriting, creative development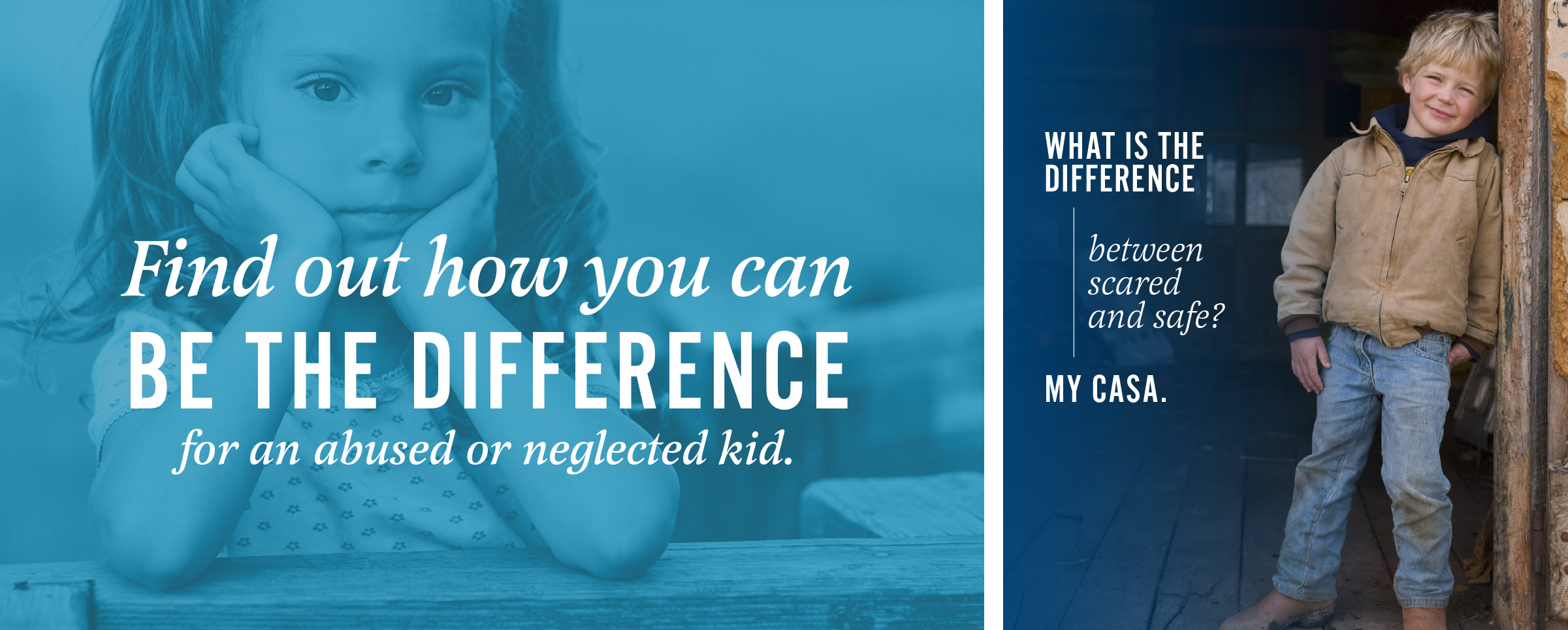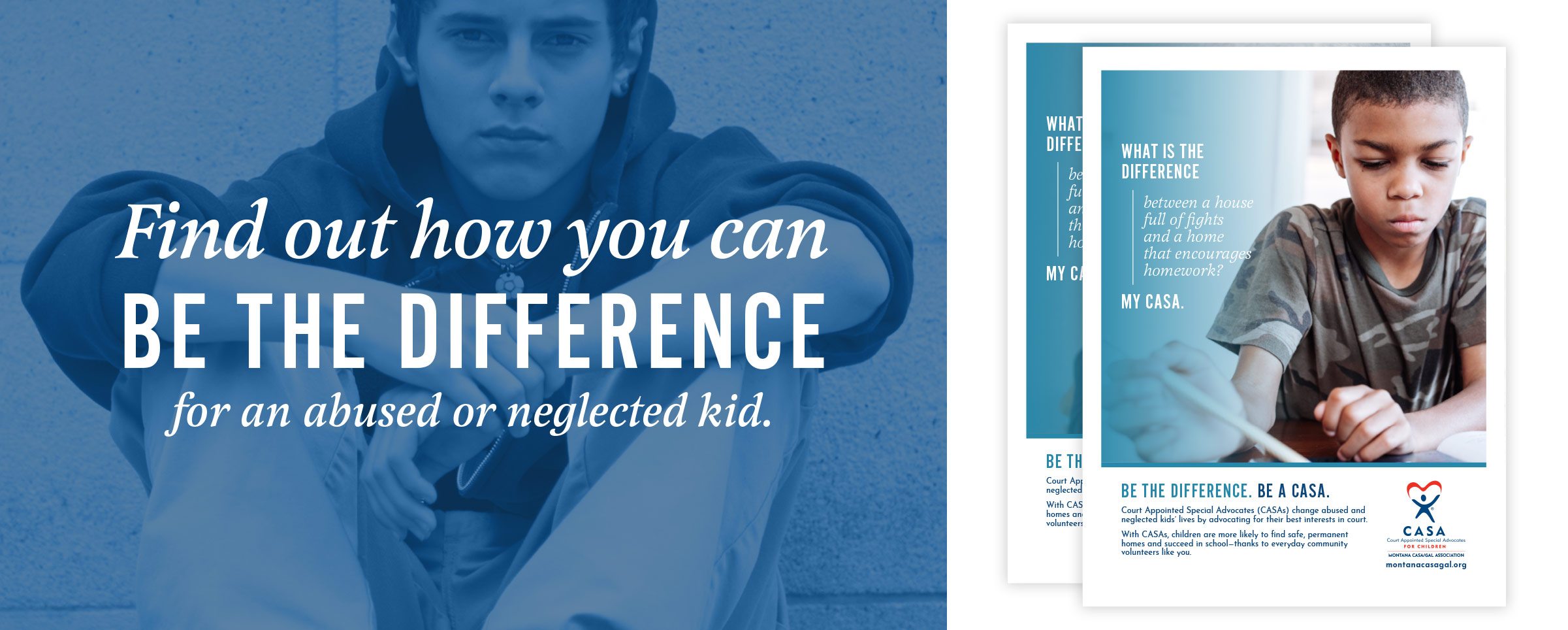 marketing toolkit
internal toolkit for volunteer and marketing recruitment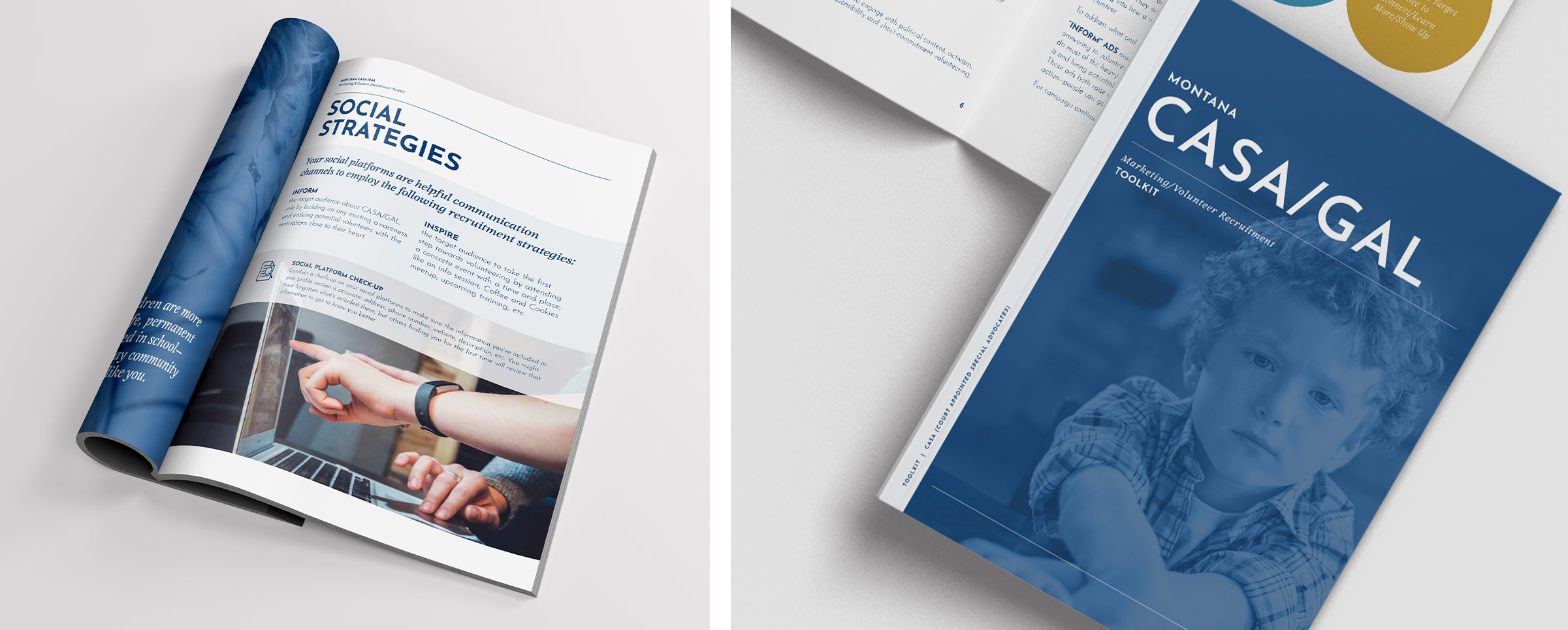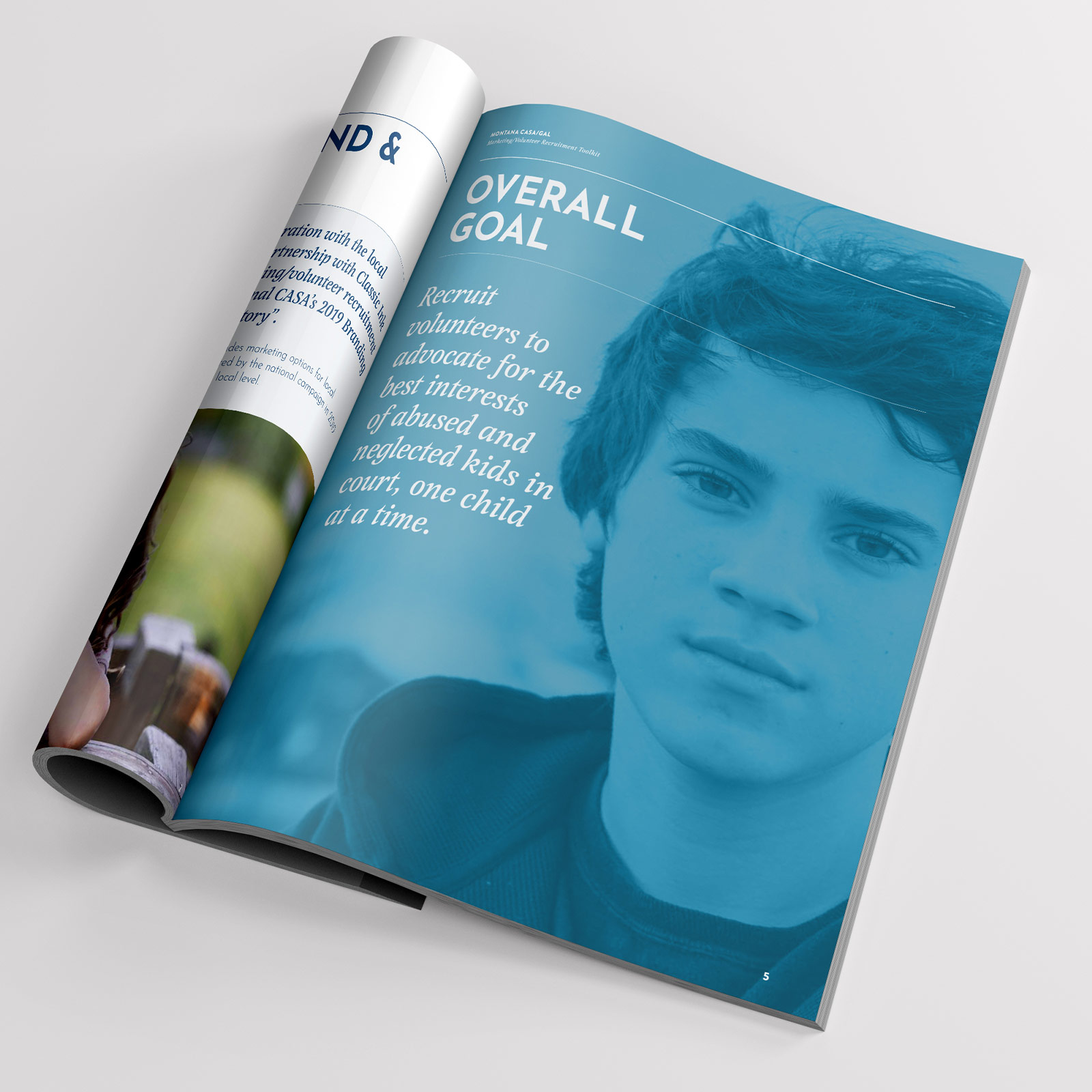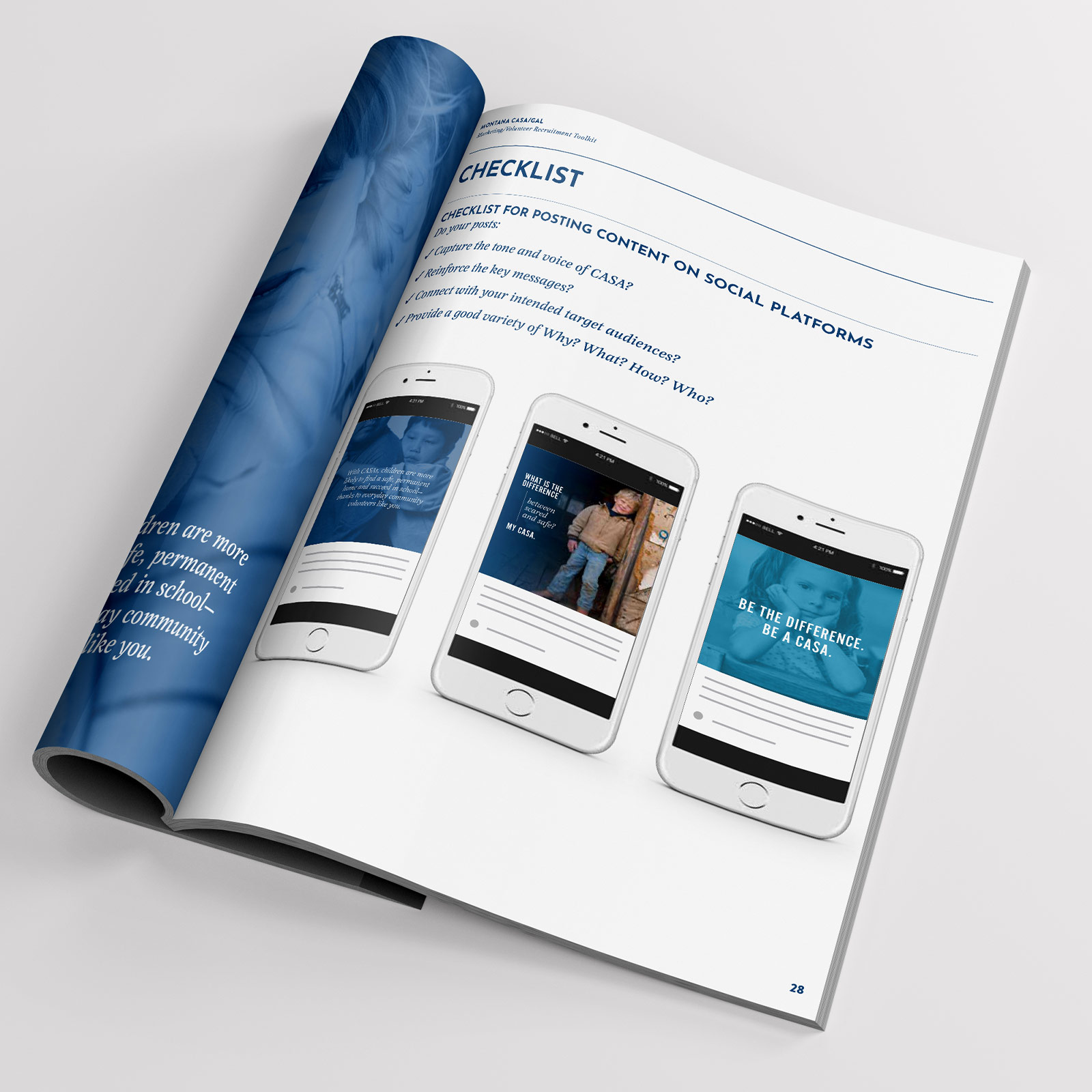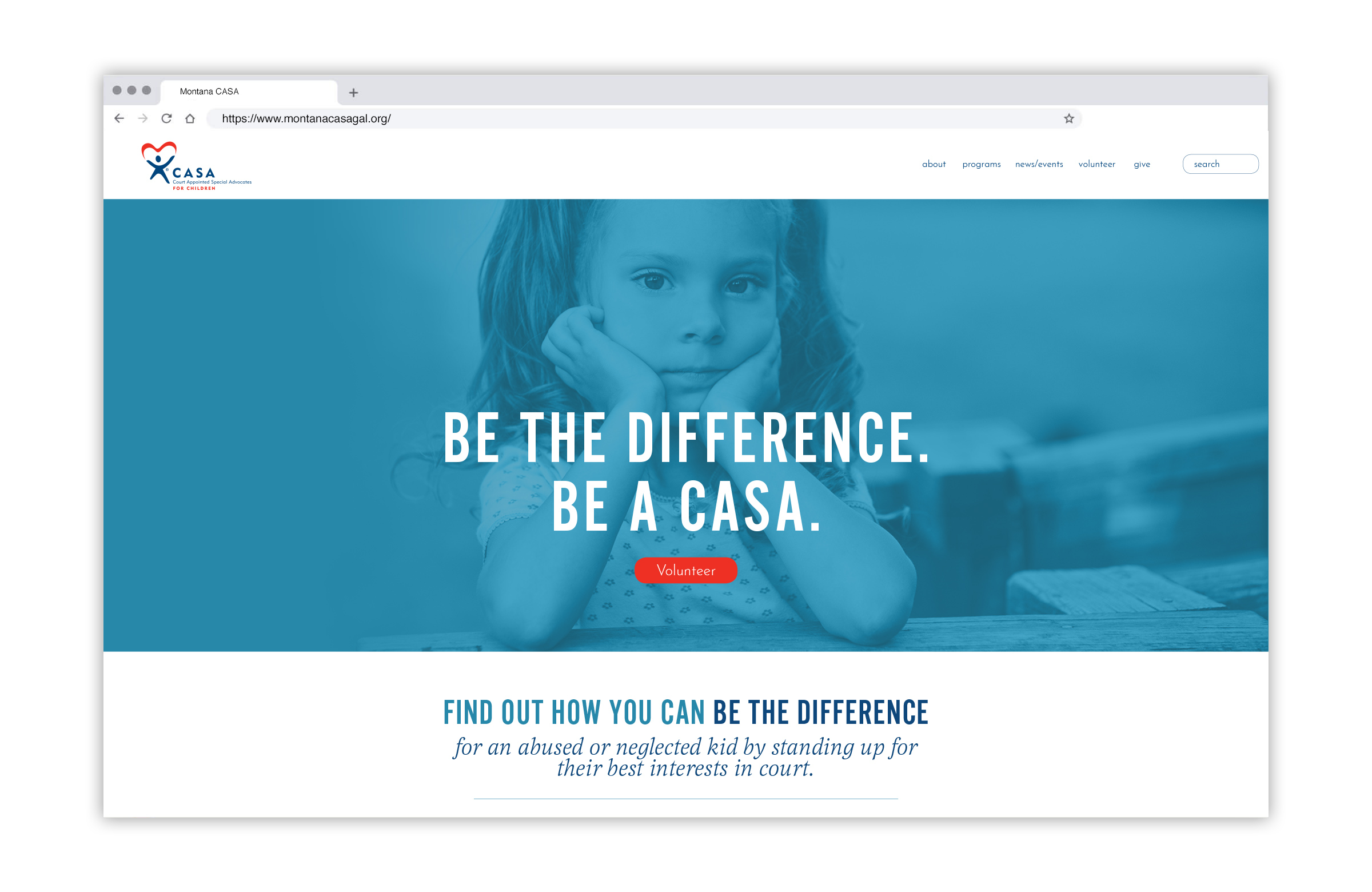 Conundrum
While an upcoming national campaign would raise basic awareness of CASA as a national entity, misperceptions about the organization still ran rampant. Montanan CASA offices needed tools to get feet and hearts in the door, which meant not only getting people on board with their real mission, but also looking "local"—from Missoula to Havre.
Brainwave
Showcase CASAs impact clearly, specifically, and emotionally, then give each local CASA office individual tools to spread the word. A moving campaign balancing need and hope would explain how CASAs changed lives in a real way, and it could be formatted into different media types so each office could customize its marketing.
Work
After poring through existing research from National CASA, we interviewed numerous Montana CASA volunteers, uncovering what had hooked them. Once we understood what made volunteers commit, we translated those motivations into a heartrending campaign, clearly painting a picture of what CASAs did. We also made the campaign flexible—so it could highlight a hip Missoula teen or a dusty ranch kid.
Results
A powerful concept means powerful marketing. This campaign spun into a toolkit that was distributed to every local CASA office, with options for print, leave-behinds, flyers, and radio spots. Statewide, CASAs finally had the ability to tell their story wherever and however they thought it would be most effective, swiftly building accurate, compelling understandings of CASA's importance, with a locally-relevant format.
We're always looking to partner with great brands on creative projects.
Drop us a line, and let's discuss. Warning: our office is dangerously close to Wild Crumb.